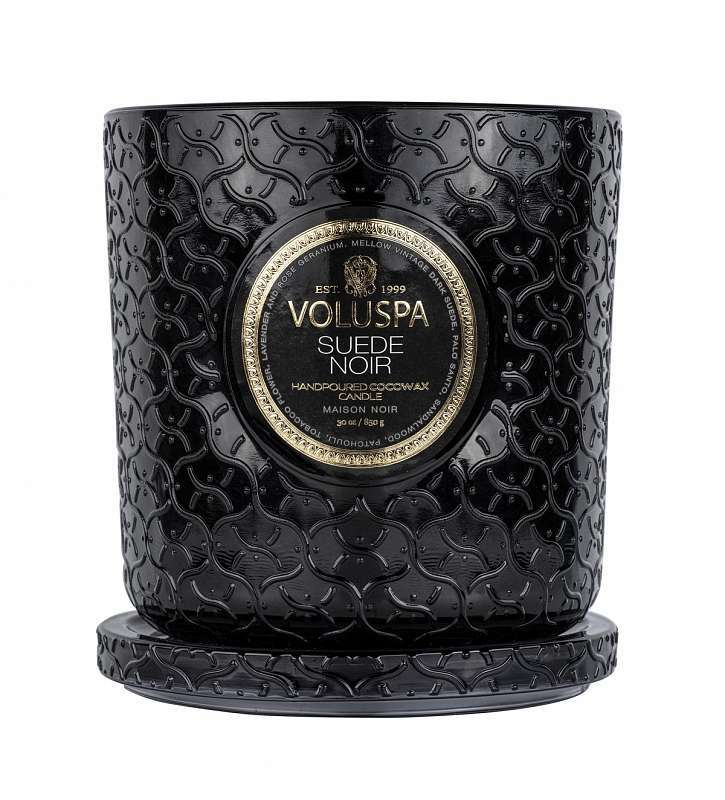 https://shop.anoukdemoor.be/storage/app/uploads/public/ff0/3de/ae2/thumb__800_800_0_0_auto.jpg
Suède Noir - Luxe Candle
€ 99,00
Merk: Voluspa
Inhoud: 910gr
80 branduren
NEW! SUEDE NOIR FRAGRANCE NOTES:
Mellow Vintage Dark Suede, Palo Santo, Sandalwood, Patchouli, Tobacco Flower, Hemp, Lavender and Rose Geranium
Tip Woody Night covers day with a shaded embrace in a lush excursion into a complex, yet smooth sensuality. Distant lights flicker against a velvet midnight sky the cool, night air exudes a profusion fleeting scents: Vintage Dark Suede, burning Palo Santo, traces of Patchouli trails of smoky Hemp and Tobacco and the softly rising Vanilla moon... All is delicately hushed like the familiar mellifluous voice on an old vinyl record.