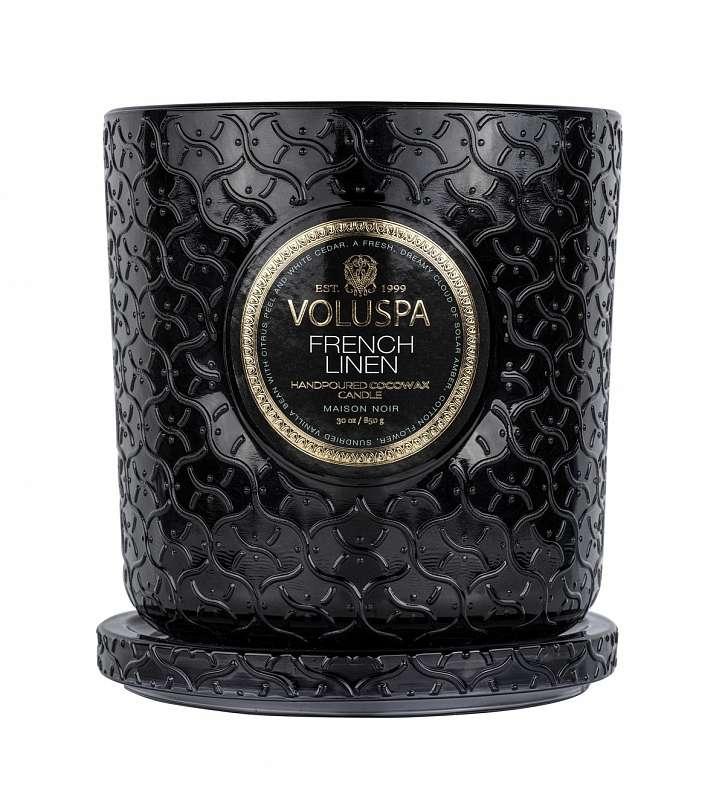 https://shop.anoukdemoor.be/storage/app/uploads/public/6e6/f44/909/thumb__800_800_0_0_auto.jpg
French linen - Luxe Candle
€ 99,00
Merk: Voluspa
Inhoud: 910gr
80 branduren
NEW! FRENCH LINEN FRAGRANCE NOTES:
A Fresh, Dreamy Cloud of Solar Amber, Cotton Flower, Sundried Vanilla Bean with Citrus Peel, and White Cedar
Tip Warm / Spiced Prepare to be entranced by this fragrant reverie, inspired by drifting into slumber in freshly washed linen sheets dried by the sun's rays and air tumbled by a gentle breeze...Slip into this soft, airy olfactory comforter, filled with, cloudlike notes that gently envelope infinitely warm and cozy. Drift off in a dreamy, tranquil halo of solar amber, cotton flower, sundried vanilla bean with citrus peel, and white cedar, to wash away cares... VOLUSPA French Linen, a dream companion for bedside and beyond...