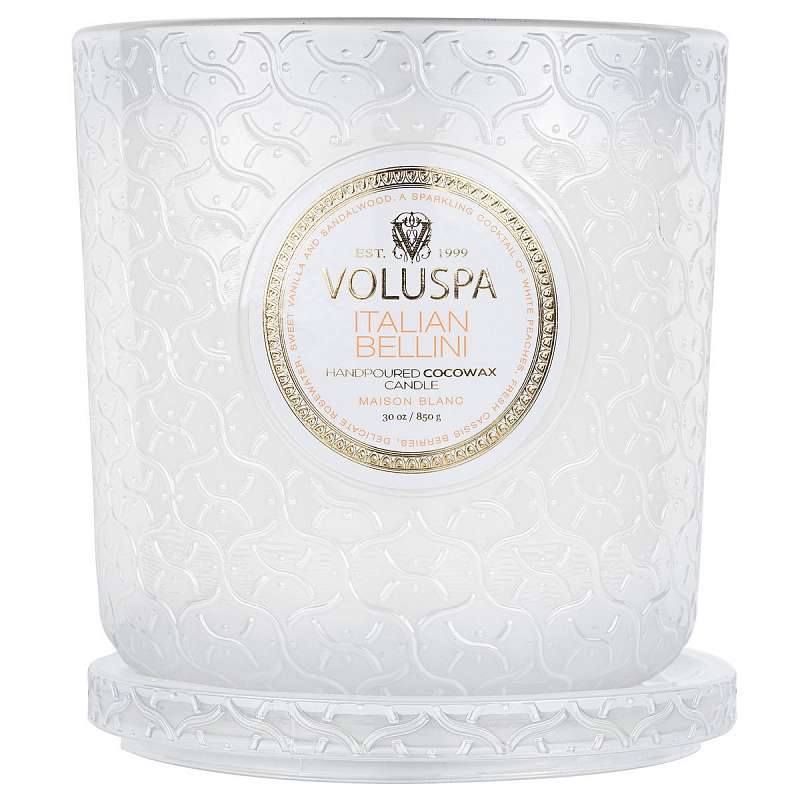 https://shop.anoukdemoor.be/storage/app/uploads/public/754/ab5/d4e/thumb__800_800_0_0_auto.jpg
Italian Bellini - Luxe Candle
€ 99,00
Merk: Voluspa
Inhoud: 910gr
80 branduren
ITALIAN BELLINI FRAGRANCE NOTES:
White Peach, Berries and Rosewater, Sweet Vanilla and Sandalwood
Tip Citrus / Floral Drink in the effervescent scent of this iconic, sparkling Champagne cocktail of fresh, white Peach pureéd with Berries and delicate Rosewater. This joyous and festive scent says "Cheers!" to celebrate special days-and cheerfully lifts spirits to transform a lackluster day into a celebration in its own right.